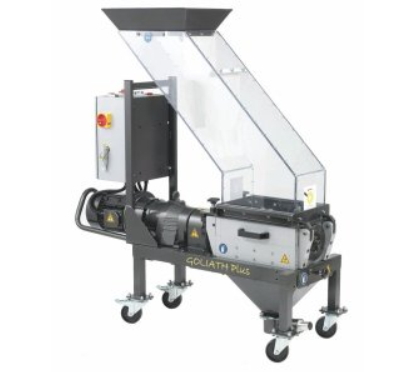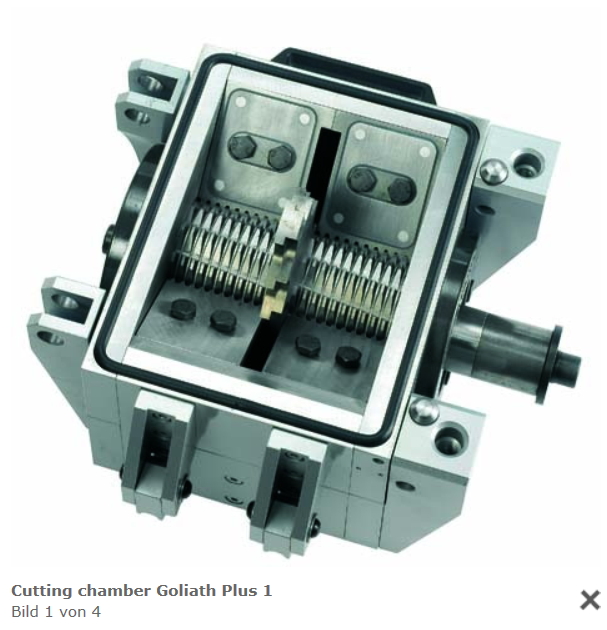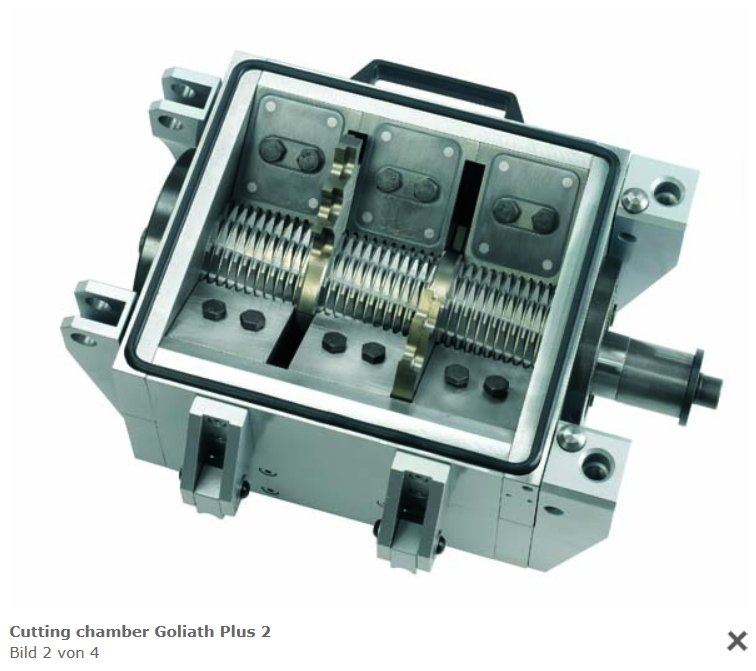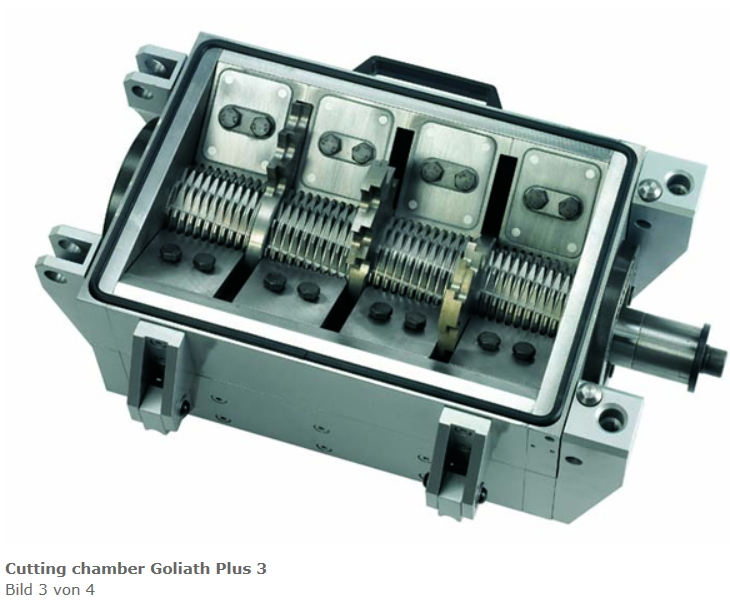 Goliath Plus with Cardan-Shaft Gear

Robust and reliable
-Goliath Plus granulators with cardan-shaft drive can be used beside the moulding machine or as a central grinder.
Even thick-walled sprues and defective parts are ground safely.Due to the low cutting speed (25 rev / min),
all thermoplastics, such as PC, PA (even with high fiberglass content),
will be processed silent and dust free without thermal damage.

Advantages
-Compact design
-Very energy efficient granulator
-Easy handling and cleaning
-Trapezoidal toothing for optimal regrind quality
-Increased tool life by means of reversible combs and pre-crushers

Equipment options
-Vertical motor – compact and space saving
-ABS-System
-IMD-Metal detection
-MASHER system
-Automatic hopper
-Level sensor, various hopper, water cooling, wear resistant coating, etc.