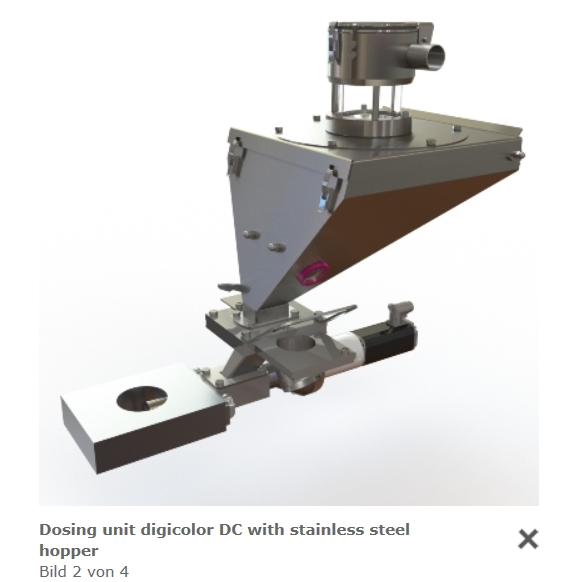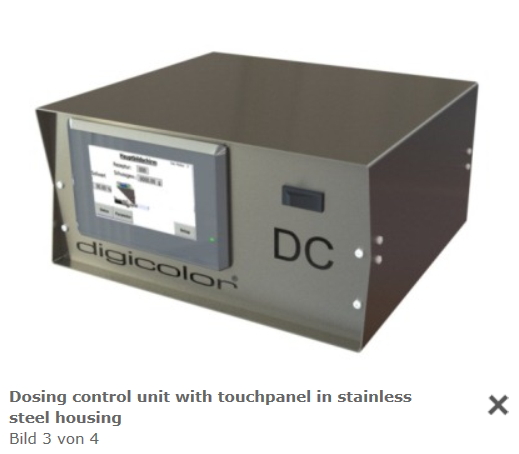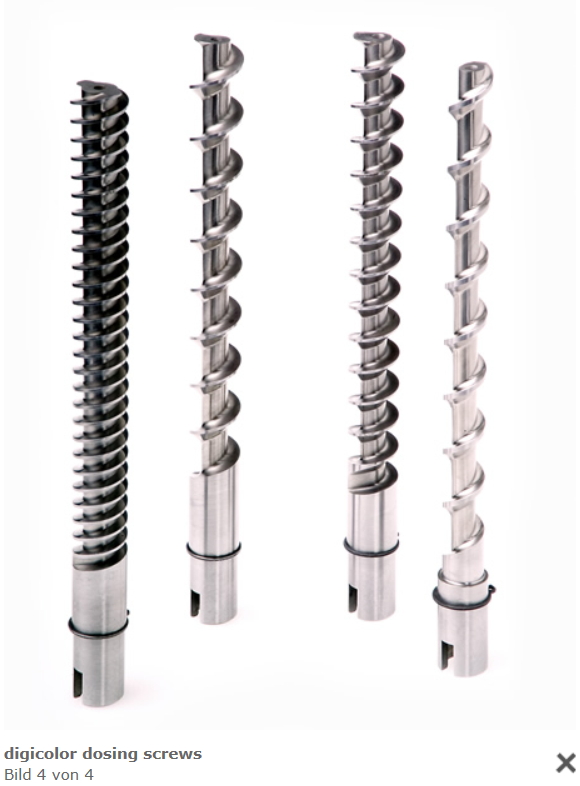 Volumetric Dosing Units

Dosing units for injection molding, blow-molding and extrusion
-The new generation of volumetric devices DC-18, DC-38 and the new DC-Micro is used for precise dosing of masterbatches,
additives or regrind. These well-proven dosing units are equipped with powerful, speed-controlled motors that cover
a large range of applications.

-digicolor DC – The volumetric masterbatch dosing unit


Advantages
-Input of part weight
-Input of batch ratio in %
-Easy change of masterbatch / material
-Very low weight of the dosing unit
-Easy operation and easy handling
-Installation directly above the feed throat of the production machine

Product range
-DC-Micro for very small throughputs NEW
-DC-18 throughput up to 7 kg/h, 1 component
-DC-38 throughput up to 70 kg/h, 1 component

The modular construction kit consisting of highly wear-resistant, nitrided dosing screws combined
with powerful gear motors allows optimal adaptation of the dosing process to various materials and throughputs.