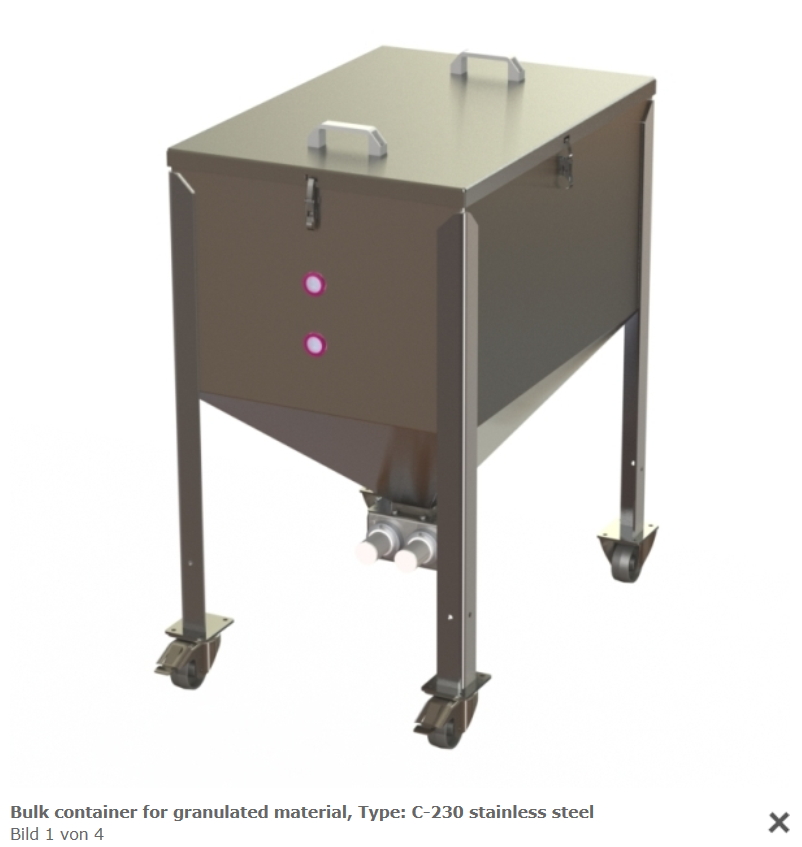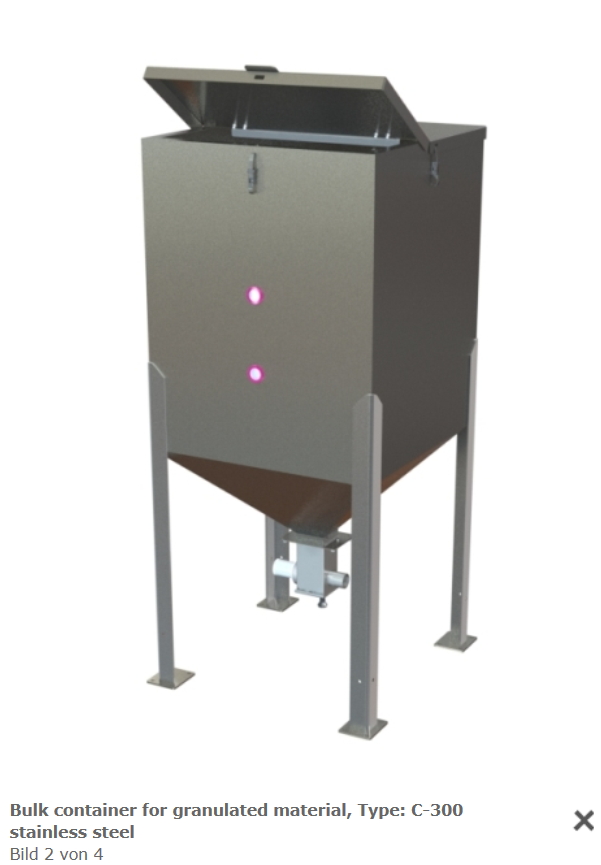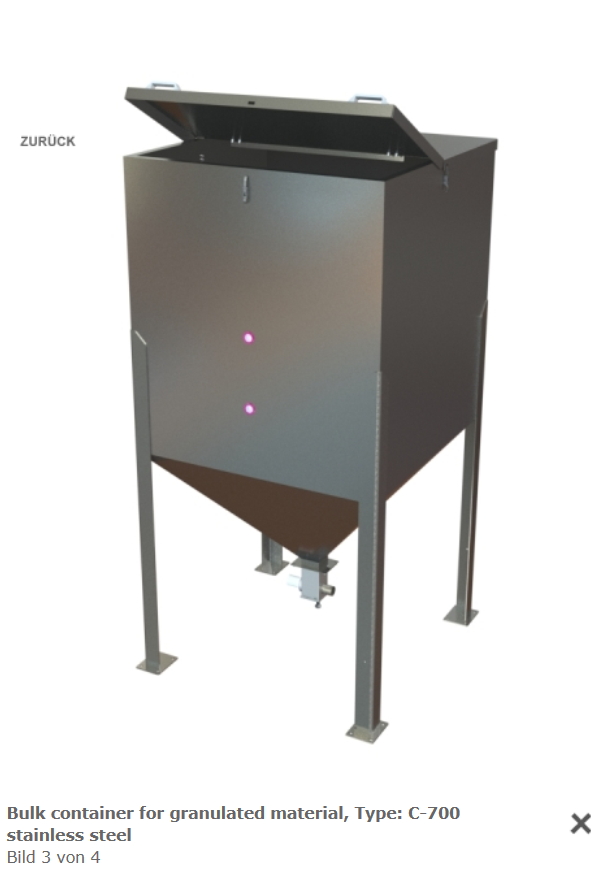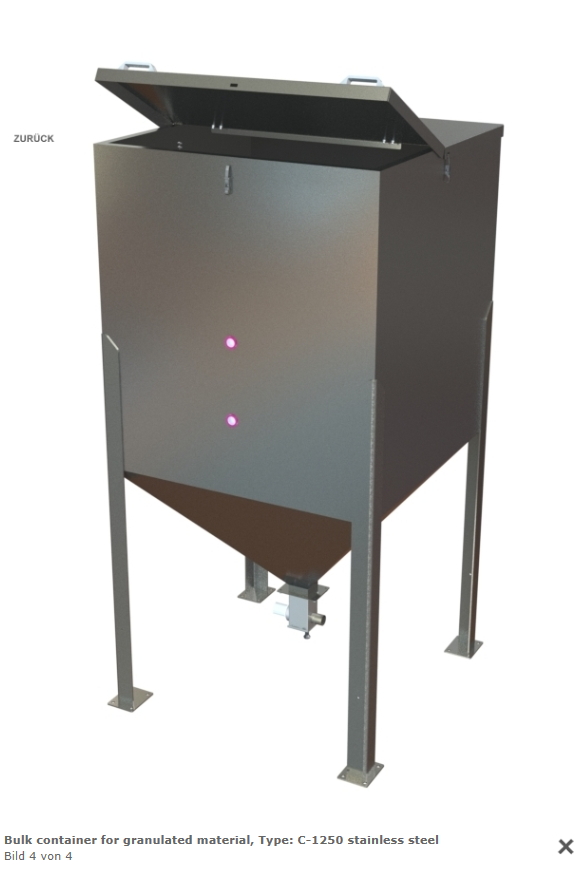 Containers made of stainless steel
-Quality of technical polymer products starts with the right equipment for material storage and material discharge.
digicolor's product portfolio covers material containers and bag discharge stations completely made of stainless steel.
These material containers are characterized by robust construction, easy cleaning and flexible placement on the shop floor.

Product range
-C-180, capacity: 180 litres
-C-230, capacity: 230 litres
-C-300, capacity: 300 litres
-C-700, capacity: 700 litres
-C-1250, capacity: 1250 litres

Options
-Level sensors
-Hinged covers
-Covers prepared for conveyor equipment
-Charging grid made of stainless steel
-Sationary execution or mobile execution with rollers

All material containers are prepared for being connected to a conveying/feeding system using suction boxes
and adapter-diameters which are usual in the market.